Roland F. Stoecker Jr's profile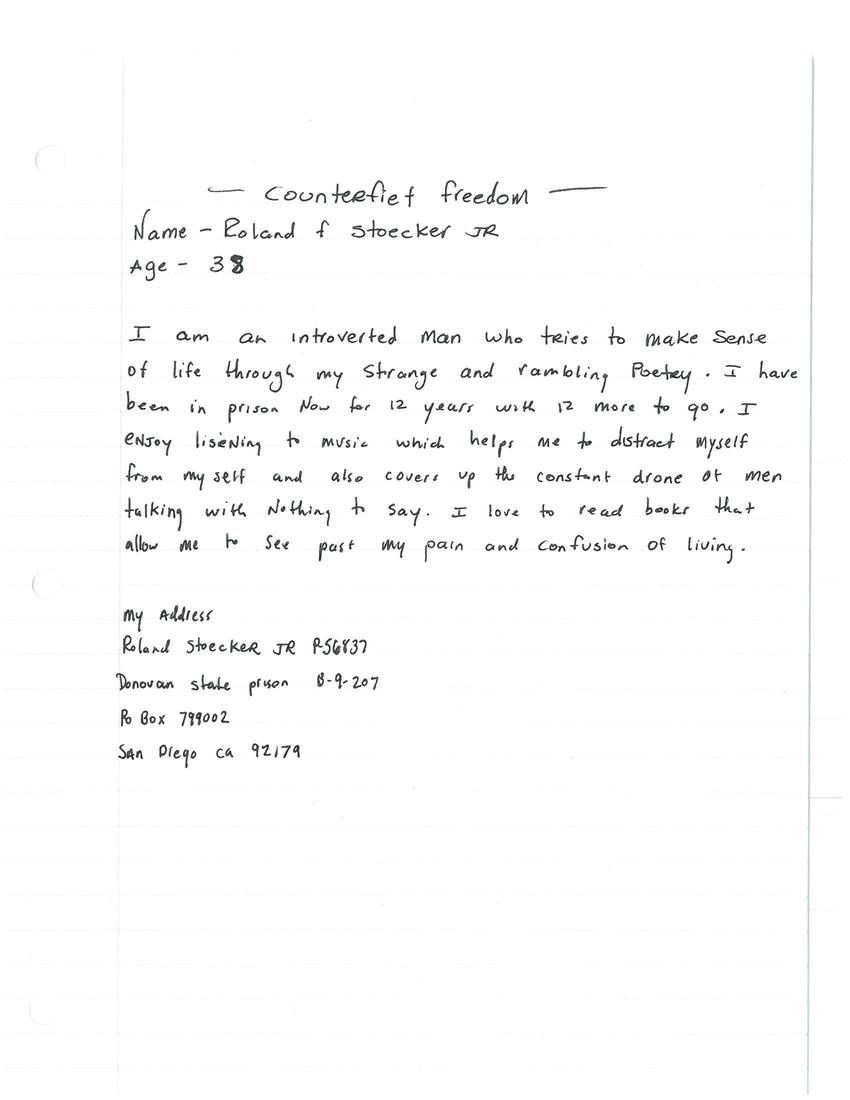 Transcription
-counterfeit freedom
Name - Roland f Stoecker Jr
Age - 38
I am an introverted man who tries to make sense
of life through my strange and rambling poetry. I have
been in prison now for 12 years with 12 more to go. I
enjoy listening to music which helps me to distract myself
from myself and also covers up the constant drone of men
talking with nothing to say. I love to read books that
allow me to see past my pain and confusion of living.
my address
Roland Stoecker JR P-56837
Donovan State Prison 8-9-207
PO Box 799002
San Diego CA 92179
Read more from Roland F. Stoecker Jr's blog: Counterfeit Freedom »