Communities are broken. Prisoners and their families are silenced.
Help stop these outrageous charges!
Join the fight for communication rights.
A 15-minute phone call from prison can cost up to $18.00. On average, calls from prison cost 24x more than a normal call.
The price-gouging hits families: 2.7 million children have an incarcerated parent.
Up to 60% of this cost is not for the actual call, it's for "commissions" that phone companies and prisons charge.
Where this practice has been banned, prices have dropped by 30%-80%!
Between the Bars has joined the Prison Phone Justice Campaign to urge the FCC to approve the Wright Petition – a set of policy recommendations that have broad consensus. These policies are simply the right thing to do for our families and communities. Join the conversation by leaving comments and sharing these stories with your social network.
Find out how you can help phone justice.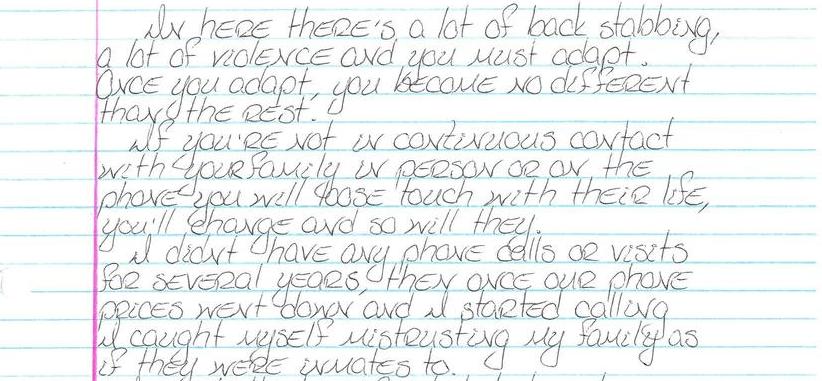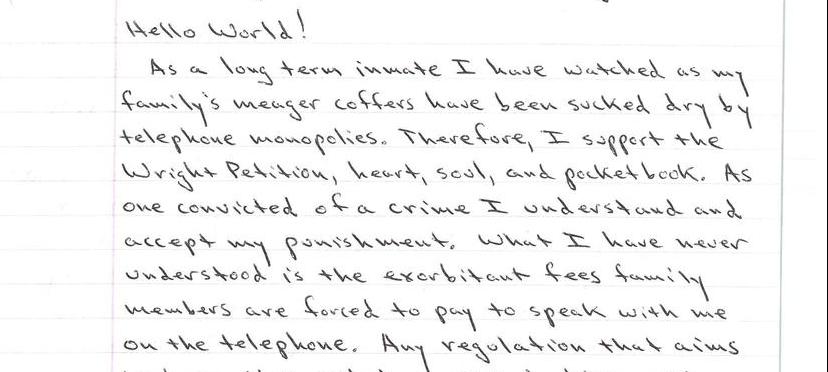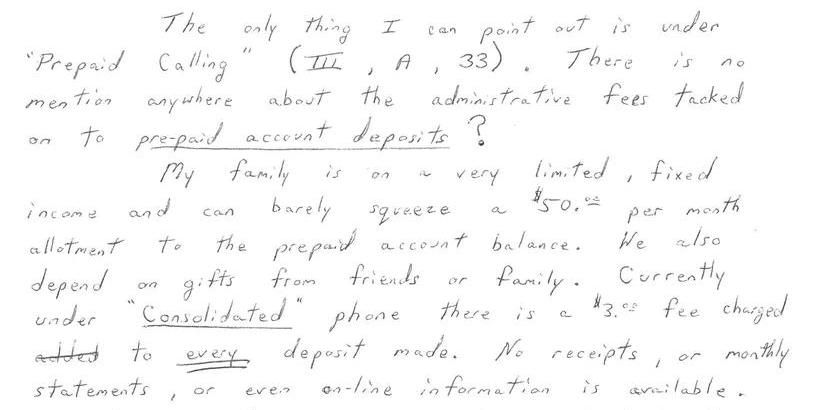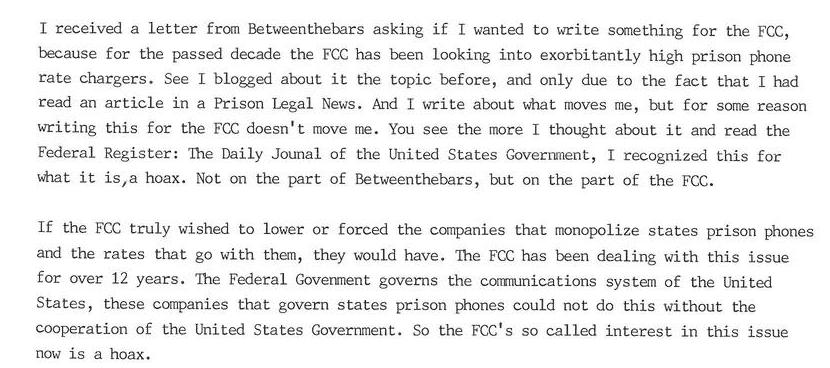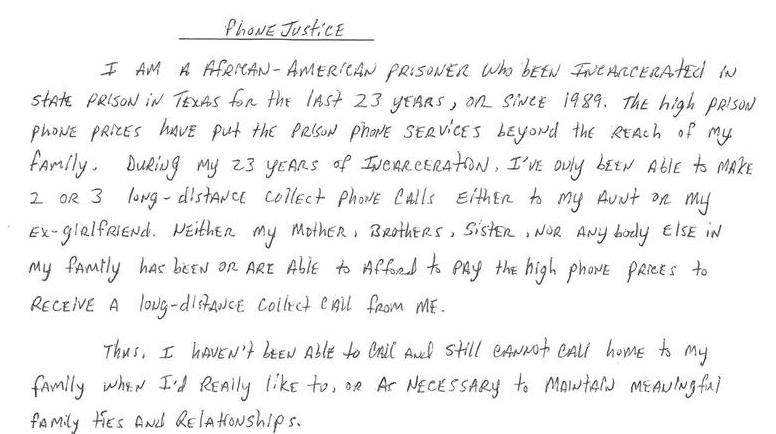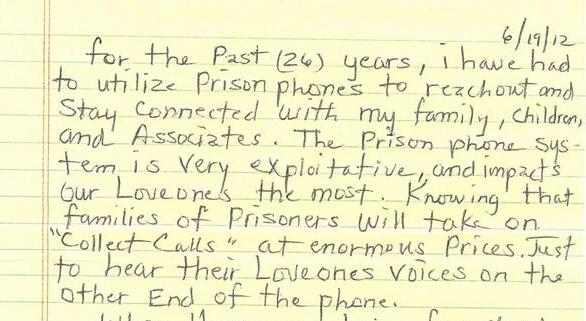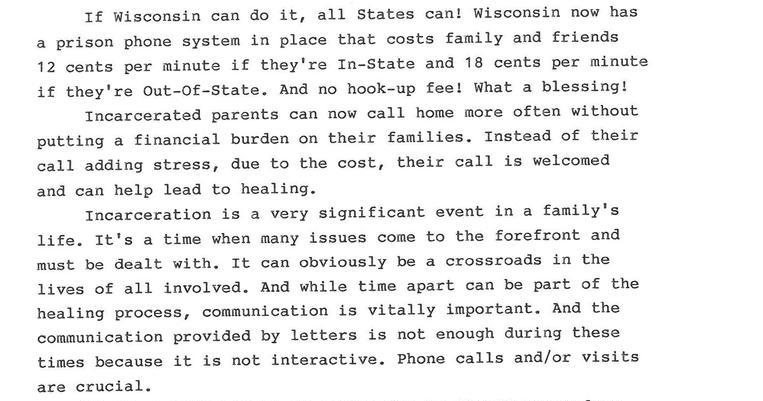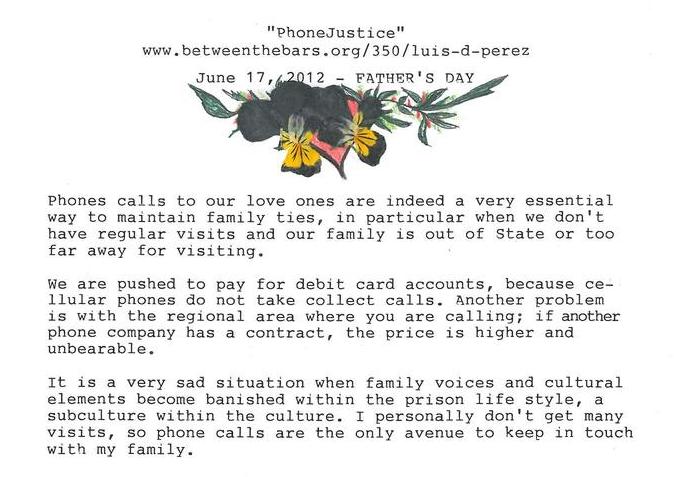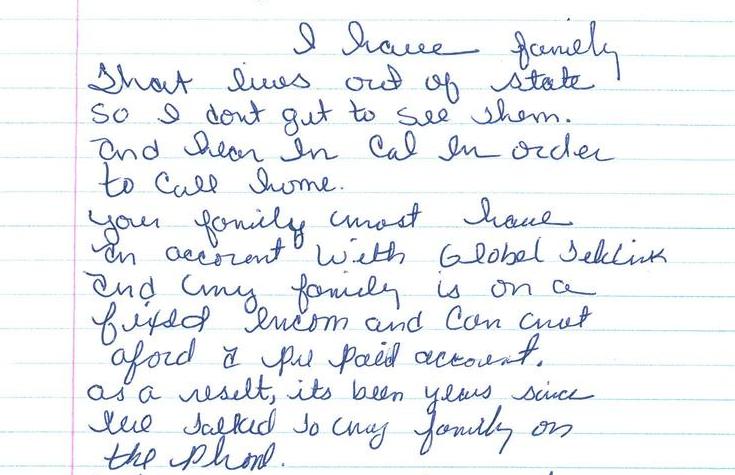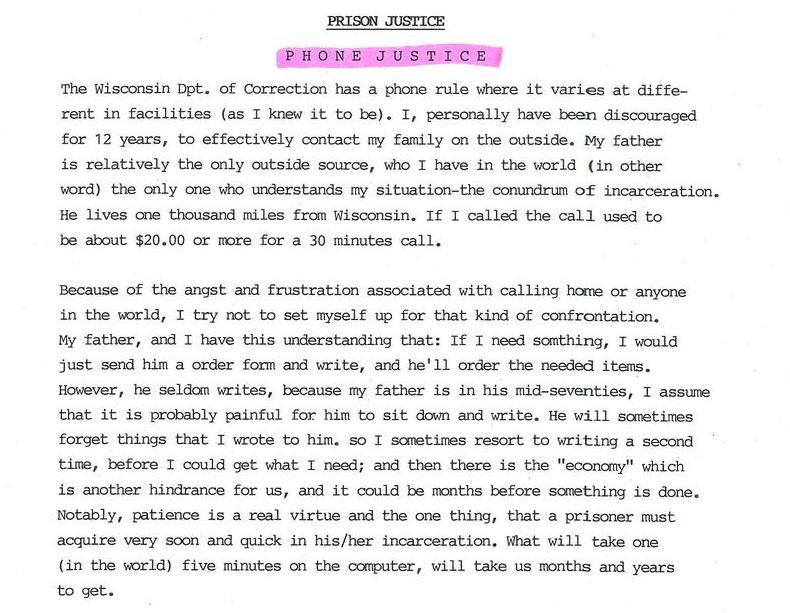 More posts:
2012 jun 25

2012 jun 25

2012 jun 25

2012 jun 24

2012 jun 24

2012 jun 24

2012 jun 24